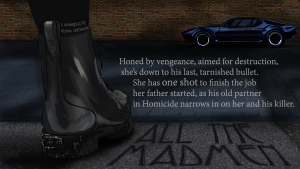 I wanted to write an assassin film with a leading woman that doesn't use her sexuality as a tool, doesn't use her gender to manipulate, doesn't feed into any potentially repressive or regressive trope.
JOHN WICK meets ICHI THE KILLER meets AEON FLUX.
You can [click HERE to] download this screenplay via Script Revolution.