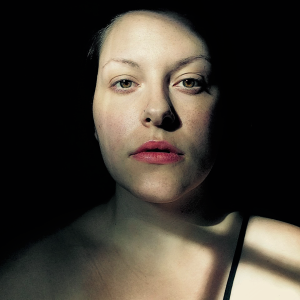 Alyssa Jefferson is your archetypal awkward writer.
I discovered my love of film and writing after becoming a shut-in at fifteen years old (home schooled with moderate anxiety), passing time and connecting with fictional characters in books, films, and video games.
I started her first screenplay at 15 years old, on a Macintosh (that's an ancient Apple/Mac computer, in case you were born in the 90s or later).  Writing the words "FADE TO BLACK" was an exhilarating experience, despite the awareness that this screenplay was terrible.  I mean, just imagine the type of whiny, cynical, pseudo-sagacity in a 140+ pages written by fifteen year-old you. Daria got in over her head.
Despite a handful of infantile tantrums towards the Industry, I just couldn't get the craft out of my head. Pausing in the middle of novels to ruminate on the formatting of the scene visualized from the pages, setting aside a video game controller to write notes about how they use "lighting" and sound to wordlessly evoke a scene, and how one might do that in a written format.
I continue to write, and have the luxury to do so full time (or  whatever that calculates to when you're a full-time mother, also).
For updates in real-time, follow me on Twitter!