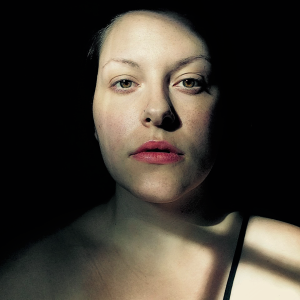 I discovered my love of film and writing after becoming a shut-in at 15 years old (home schooled with anxiety). In a pivotal point in my emotional development, I connected with characters in books, films, and video games– Pausing in the middle of novels to ruminate on the formatting of the scene visualized from the pages, setting aside video game controllers to write notes about how they use "lighting" and sound to wordlessly evoke a scene, and how one might do that in a written format.
The product of a pair of CA police/detectives, I'm convinced my obsession with justice and criminology is in my blood. As a child, while my mom cleaned her service weapon at the coffee table in front of the news, I would sneak into her case files. I pored over gruesome crime scene photos, and her investigation notes played out as horror/mystery films in my mind. It was thrilling, and horrifying, and eventually, routine. Now, I write to understand the monsters. I dissect them, I become them, I fall in love with them, and I destroy them, one story at a time.
For updates in real-time, follow me on Twitter @AlyssAdventures.